Healing Eczema Duo
SOOTHING AND HEALING DUO FOR ECZEMA-PRONE SKIN
---
72 hours
of continuous hydration, skin nourishment and moisture barrier strengthening.*
>98%
clinical reduction in redness & dryness with Healing Eczema Treatment**
---
---
Consumer Results
94%
felt Nourishing Baby Face Cream improved their baby's rash/irritation.***
93%
said Healing Eczema Treatment relieved their child's itchy and irritated skin****
90%
said Healing Eczema Treatment smoothed/reduced their child's scaliness****
---
*Based on a 72-hour clinical study with 22 subjects aged 22-67. **Based on a 2-week clinical study with 34 participants aged 3-36 months, assessed on facial skin. ***Based on a 14-day consumer study with 100 children aged 0 to 4. ****Based on a 3-week consumer study with 41 volunteer moms aged 25-30.

---
Cold-pressed and organic. Promotes a strong skin barrier, conditions and is an antioxidant. Recommended by pediatric dermatologists and the WHO.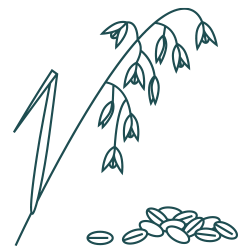 ---
A vitamin-rich, superfood grain that delivers relief for itchiness and irritation by helping reduce continuous scratching known to worsen eczema.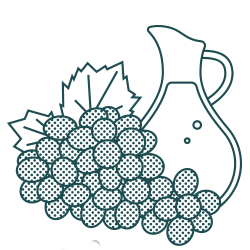 ---
A natural anti-inflammatory, derived from the sophora japonica flower and most commonly found in grapes, helps relieve skin flares and allergic symptoms.

---
Powerful antioxidant humectant that soothes skin.
Skin Health is Health.
---
Any of the 1400 harmful ingredients
prohibited in the EU.
Sulfates
PARABENS
PHTHALATES
PETROLATUM
CHEMICAL
SUNSCREENS
---
Gently clean skin before application. Within three minutes of drying, apply a generous layer to affected area of skin, at least 2 to 4 times a day. If skin is extremely irritated or inflamed, use liberally on affected area as needed.

---
All skin types with eczema.

---
2-4 times per day on eczema-affected skin.

---
Use Healing Eczema Treatment on active flareups or as part of your daily treatment for long term maintenance and repair. After cleansing, apply a generous layer to irritated areas. Pair with Nourishing Baby Face Cream and Baby Moisturizing Lotion for added comfort.

---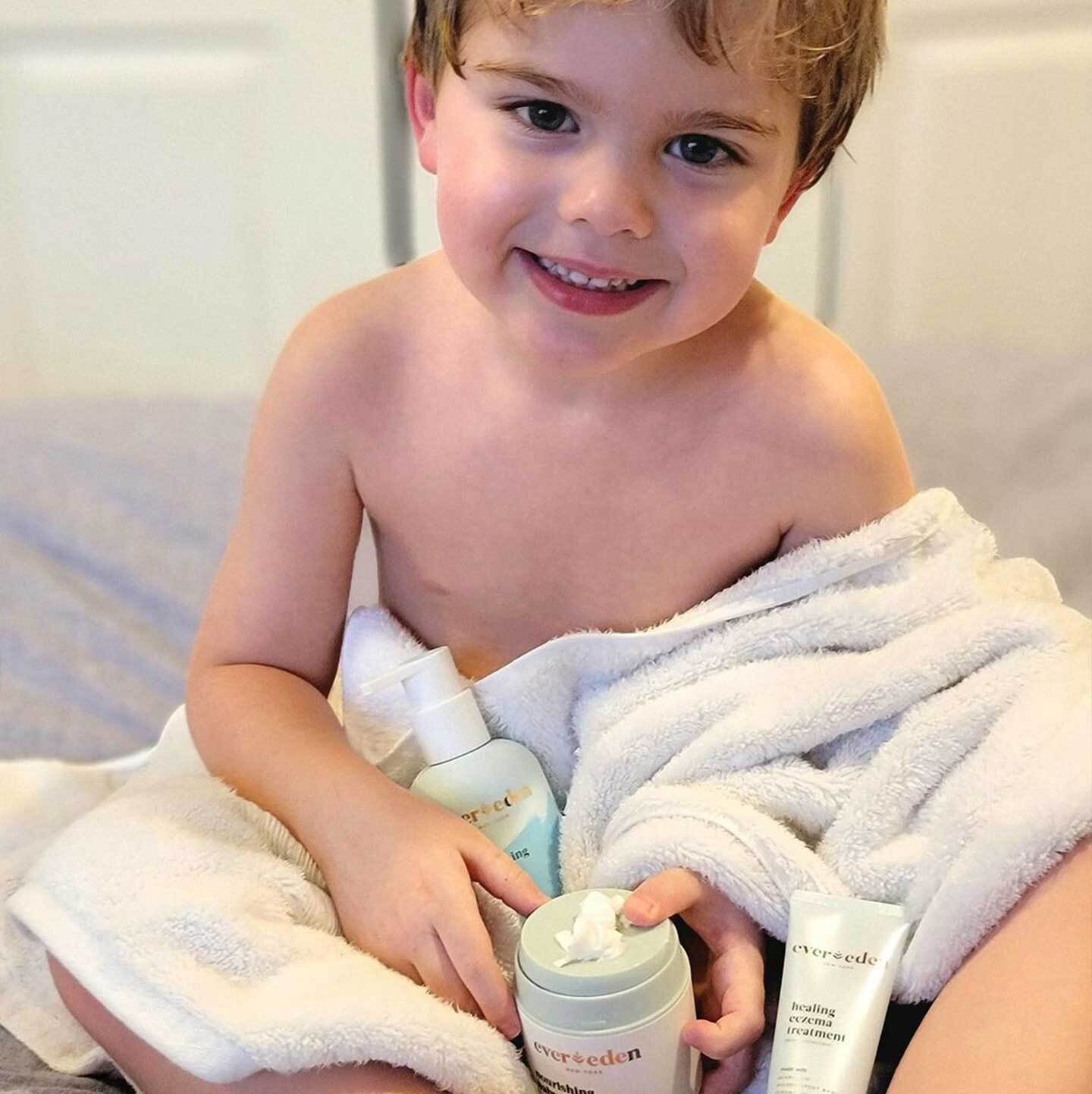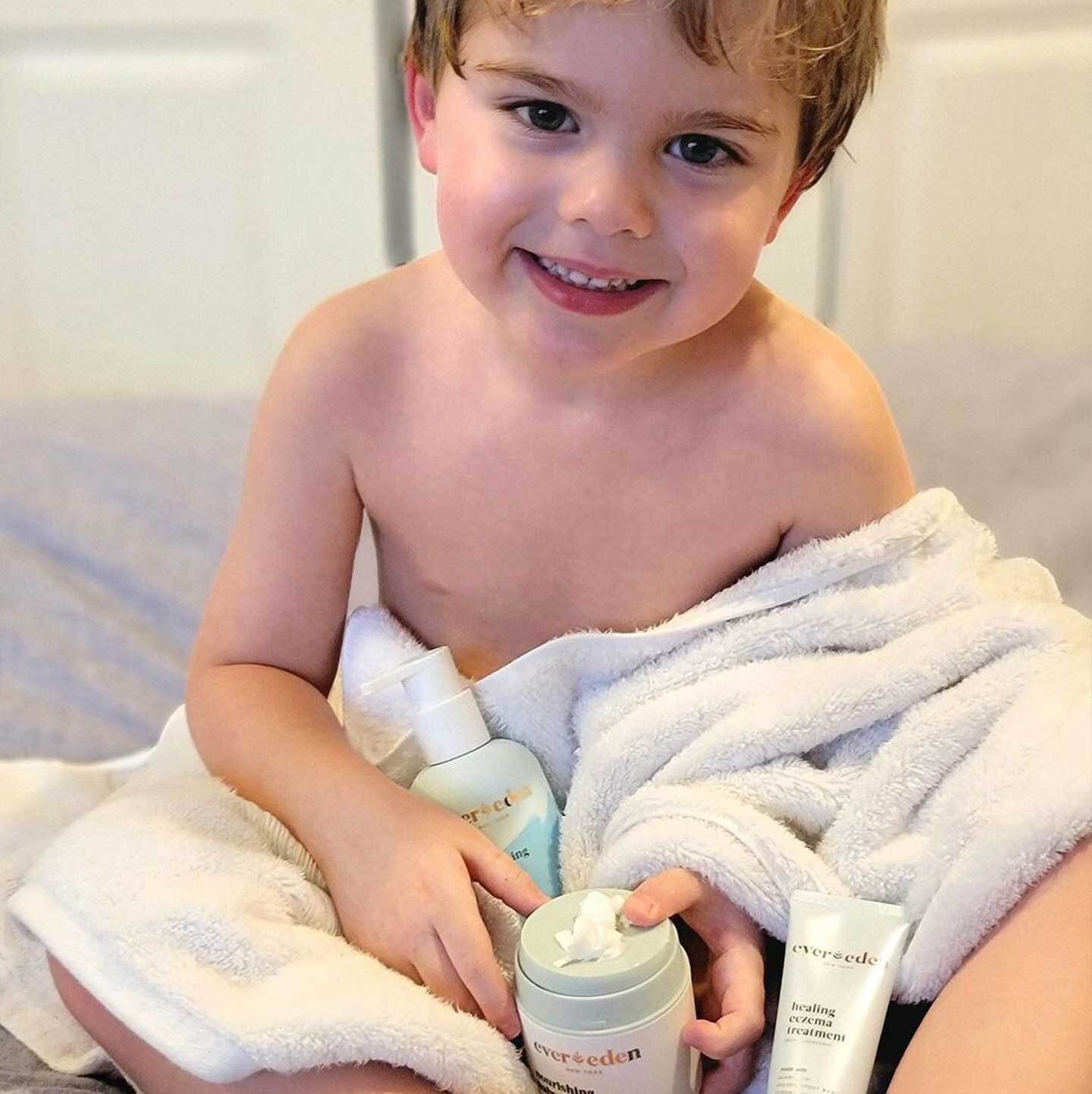 REAL PEOPLE. REAL RESULTS.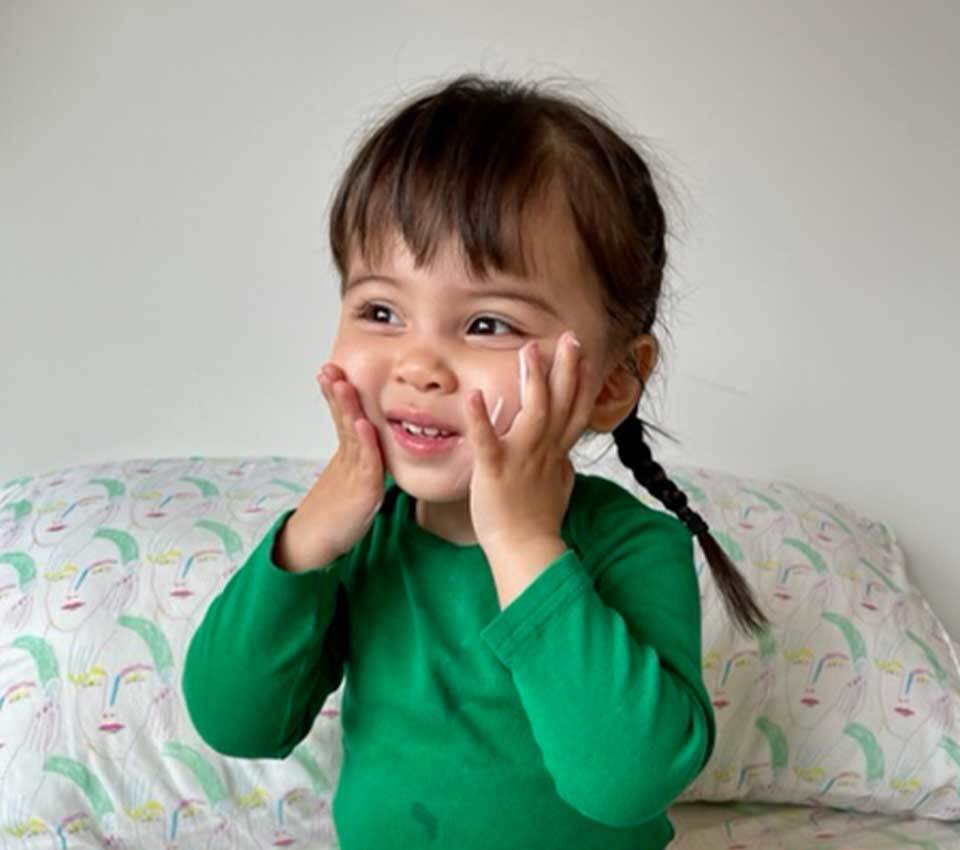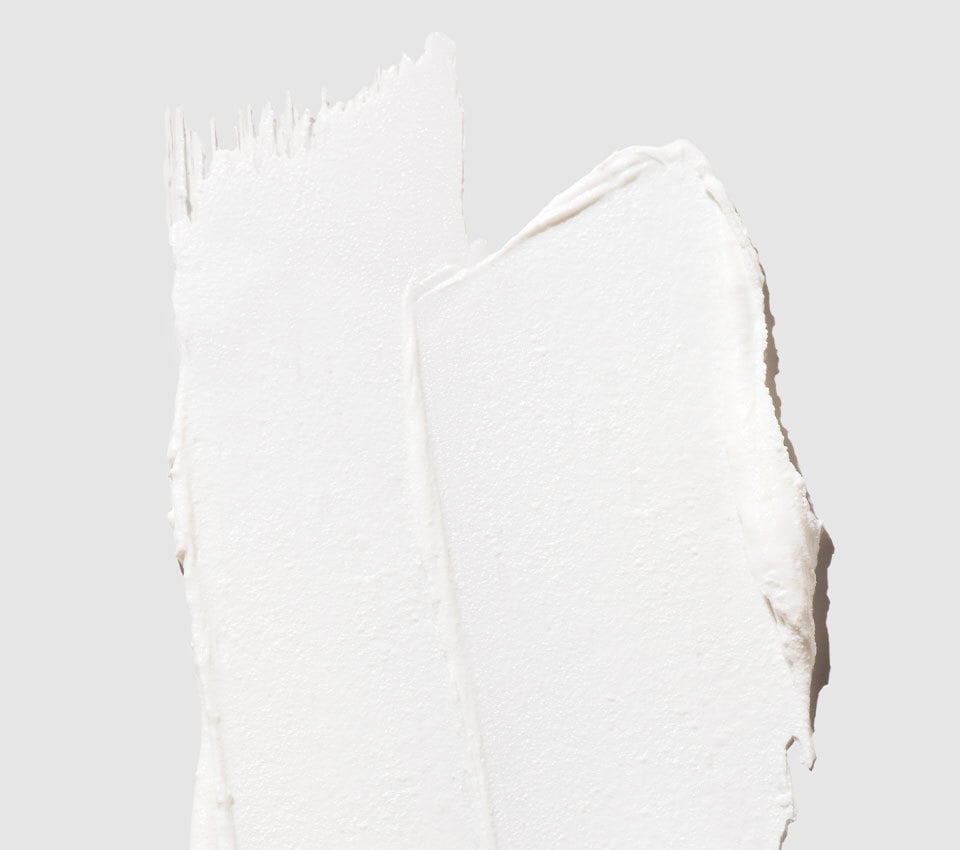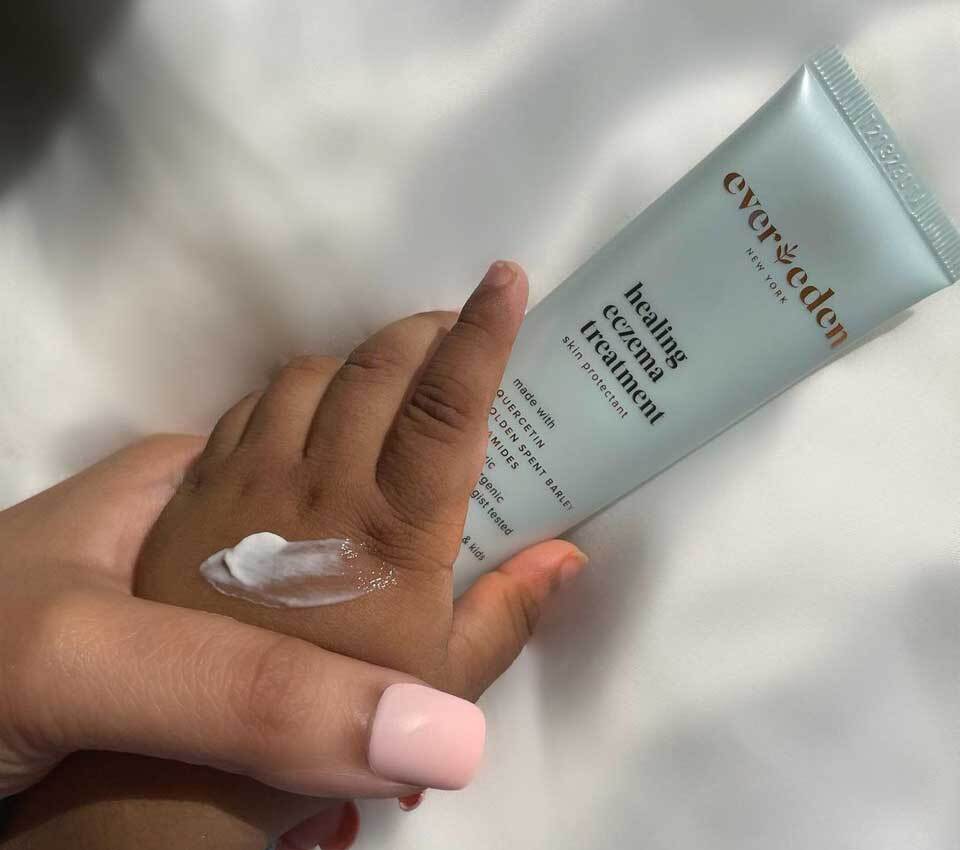 Your Bag (
0

)

Free US shipping above $49. Free US returns on all orders. International shipping available. Made by Moms in Medicine™
You are only $49.00 away from free shipping